25 mars 2018
Surfing : a religion !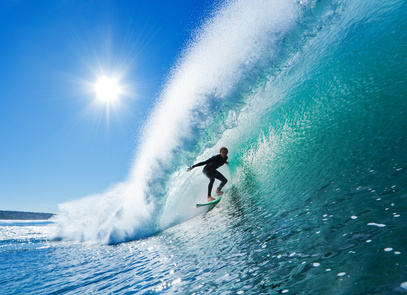 Surfing is very popular in Australia !
Australians are raised with the waves and learn to surf before even knowing how to walk.
The best waves are in south Australia.
The legend of Australian Surfing is Layne Beachley, 6 times world champion.
The best season for big waves is from May to September.
The surf outfit is essential.
There are many different surfboards: small, big, large...
Rip Curl is a clothing brand very famous for surfing.
We have tried surfing and we have loved !!!!

kookaburra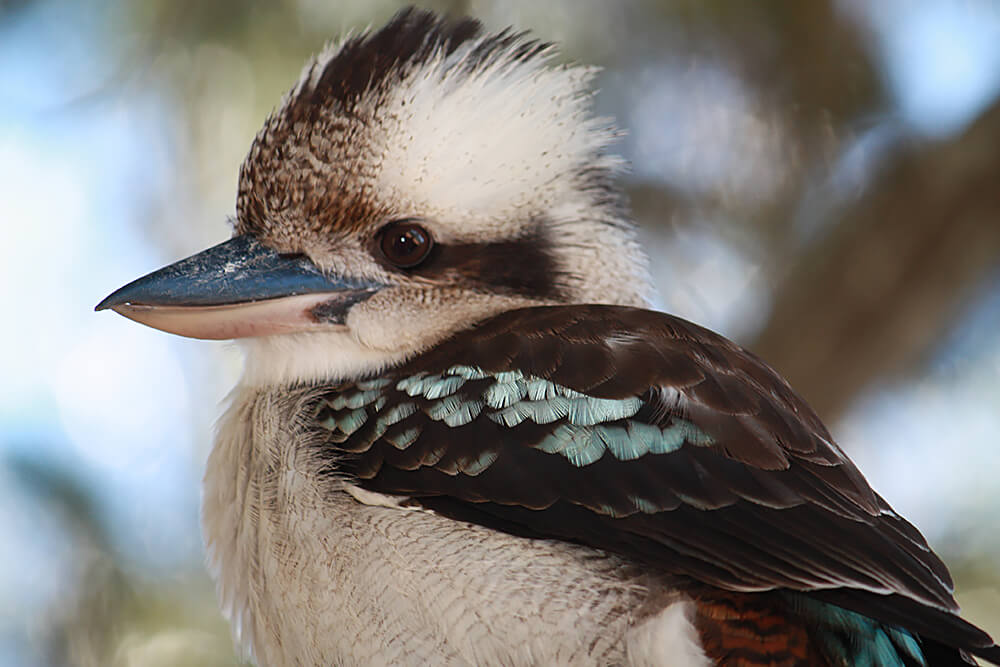 The bird's name is kookaburra.
It is a mythical bird in aboriginal culture !
It lives in Australia !
It is a bird with a big head and brown eyes.
It is a carnivorous, it eats small lizards, thin and small birds !
It lives in trees.
It is plagued in the summer period.
It is a stocky bird 45cm long, about 500 grams.
The male is easily distinguished from the female by the blue of the wings and the dark blue of the tail
The female has some light blue on the wings but has no blue on the taill.
It does not have a beautiful song, it is very unpleasant !
We have already seen this bird but we have hated his shout.
The shout of kookaburra
My experience with kangaroos
During my last holidays, I have been to South Australia, not far away from Adelaïde, I have visited kangaroo Island.
It was wonderful. I have seen walabies and kangaroos. They are nearly similar, but kangaroos are taller ( they can be two meters high )
It was possible to feed the animals, it was great ! But I was afraid to be bitten.
Kangaroo Island is a place where it is possible to admire freely kangaroo. It is an unique experience !
The mother kangaroo has carried her baby in her pocket on her belly, it was so cute !
I will keep a fantastic souvenir of my visit of Kangaroo Island !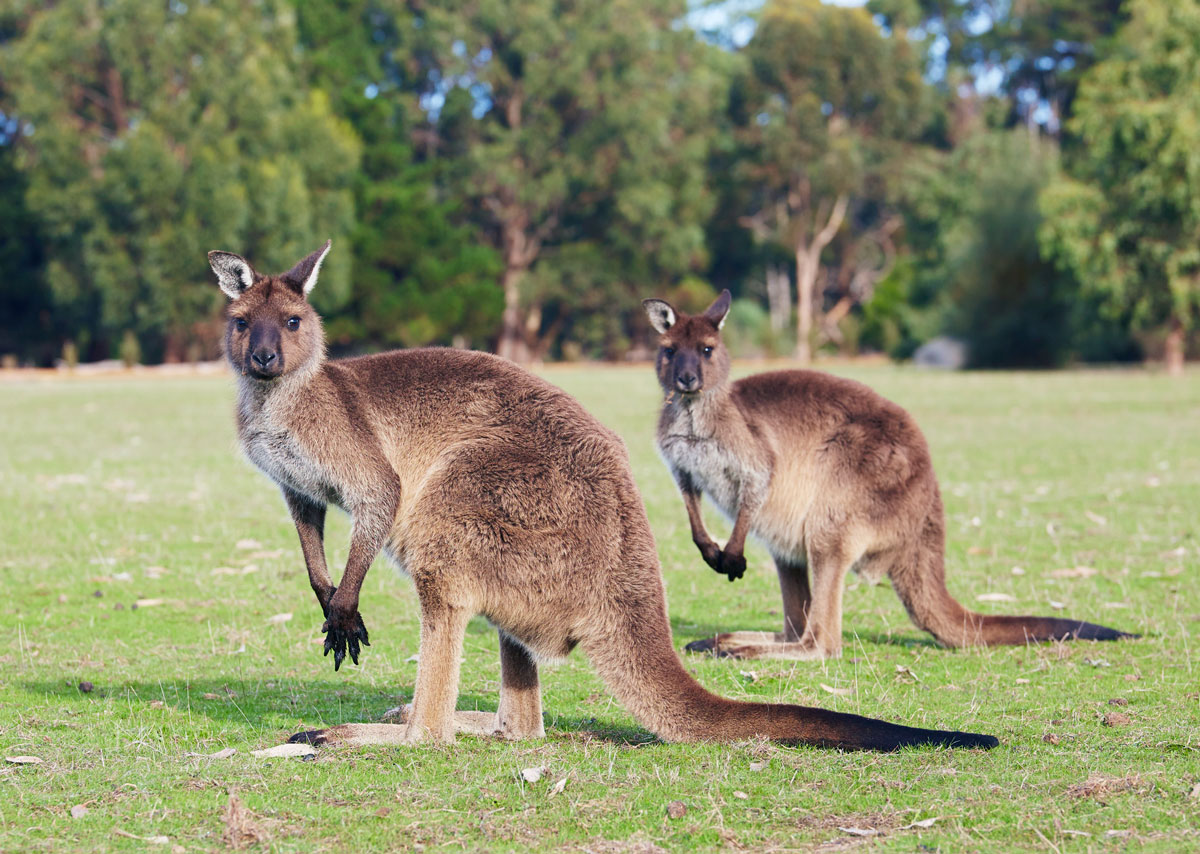 12 mars 2018
THE CITY OF SYDNEY
Sydney is a city of Australia located in the state of New South Wales, on the river of the Tasman Sea.
Sydney is the most populated city, in front of Melbourne and Brisbane, as well as the Oceanian continent.

Its inhabitants are called Sydneyites or Sydneysiders in english and the sydnéens in french.

There are 4,34 millions inhabitants.
An aboriginal settelment has existed on the site for several millennia.
The explorer James Cook has landed for the first time in australia in 1770.

The Sydney Opera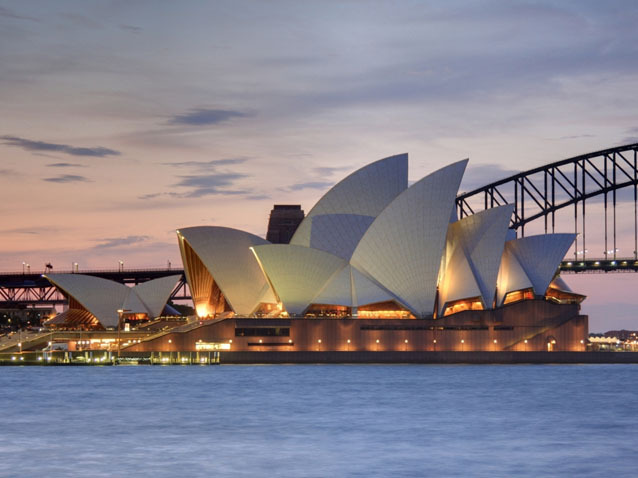 Inaugurated in 1973, the Sydney Opera House is a great architectural work of the 20th century.
It is located in Sydney Harbor, at Bennelong Point.
The Opera welcomes many foreign artists on tour.
Jørn Oberg Utzon is the architect who has created the Opera.
It can hold 5738 people.
It became the symbol of Australia.
20 février 2018
The group AC/DC
AC/DC is a group of rock and roll, hard rock and blues.
There are two very famous brothers, Angus and Malcolm Young, who created the group in 1973.
They come from Sydney, they are australian and british.
In 1979, the group was worldwide famous with its song "Highway to Hell".
Interview of the leader of the group
- He

llo Brian Johnson, how are you ?
- Hi nice to meet you, I'm fine.

- I learned the death of your friend: Bon Scott, How did you react ?
- It was really a very very hard time !

- Have you already been to France ?
- Yes I love France, I did a lot of concerts in France.

- Have you ever sung in French during a concert ?
- No french language is too difficult for me !

- What is your best remember during concerts ?
- All our concerts are wonderful, There isn't one better than the other !

- What is your favorite song ?
- It is "Thunderstruck"

- This interview is finished, thank you very much !
- You're welcome !
"Highway to Hell":